16th April 2007
This day in history...The Virginia Tech Massacre:
The gunman, Seung-Hui Cho, kills 32 people and injures 23 others before committing suicide.
Image retrieved from Google. Will remove at owner's request.
Virginia Tech
This blog has discussed several massacres and shootings before, but the Virginia Tech Massacre is the d
eadliest mass shooting in modern American history. It is a devastating story with many aspects to cover, so expect a lot of reading. This particular massacre has had widespread impact on politics, gun laws and attitudes across America and will remain an influential and controversial topic. Before going into detail on the shooting, we have to look at the perpetrator's history and what lead him to commit such deadly crimes.
Image retrieved from Google. Will remove at owner's request.
Virginia Tech convocation
Seung-Hui Cho (1984 - 2007)
Early Life
: Cho gained a U.S permanent resident status from South Korea when he was 8 years old. Cho "didn't say much and did not mix with other children." Some family members described him as 'cold' and extremely shy as a child. He attended Poplar Tree Elementary School in Chantilly, Fairfax County. He finished the school's three-year program in just 1 and a half years - he was notably good at mathematics and English. Amongst friends he was known as a boy of knowledge, good dresser, and good with knowledge. In 1999, Cho was in his 8th grade year, when the Columbine High School Massacre made national news. Cho was transfixed by the shootings. Ben Baldwin, a classmate of Cho, remembered sitting next to Cho in Spanish class and saw that he had written something on his binder. It read: "F*** you all, i hope you burn in hell." A teacher also said that Cho had written 'repeat Columbine' in a school assignment. By the 8th grade he was diagnosed with selective mutism and a social anxiety disorder, and some had concerns that he was autistic - although this was never diagnosed. He was constantly tested for his shyness and unusual speech patterns. He was apart of a special education system, was excused from oral presentations and received speech therapy. He continued mental health therapy until his junior year when he rejected any further help. Cho graduated from Westfield High School in 2003.
Image retrieved from Google. Will remove at owner's request.
A young Seung-Hui Cho
Psychiatric evaluation
: In 2005, Cho was found 'mentally ill and in need of hospitalization by the New River Walley Community Services Board. A health examination suspected Cho of being 'an imminent danger to himself or others' and was temporarily detained in Redford, Virginia. Cho's family sought help from the church who believed he was afflicted by 'demonic power' and needed 'deliverance.' Cho, however went to University before the church could meet with the family.
University and the relationship with the faculty
: In his freshman year at Virginia Polytechnic Institute and State University (Virginia Tech), Cho enrolled as an undergraduate major in business information technology. By his senior year, Cho was majoring in English. Professor Nikki Giovanni requested that Cho either change the sinister content of his poems or drop the class. Cho responded, "You can't make me.' Giovanni recalled that Cho had a mean streak and that his writing was intimidating. He had intimidated female students by photographing their legs under desks and writing obscene, violent poetry. After 6 weeks of his enrolment to her class, Giovanni requested that Cho be removed from the class. Head of department Lucinda Roy removed him and gave him one-to-on tutoring. She found Cho to be intelligent but insecure and awkwards. She soon became concerned for her safety as Cho's behaviour and his writing worried him. She urged him to seek counselling, which Cho never followed through with. Professor Lisa Norris also had Cho in her creative writing class and reported his behaviour to the associate dean of students.
University work

: As part of his university assignments, Cho wrote several plays and short fiction stories. One of his plays, Richard McBeef, focused on a 13-year old boy John and his step-father Richard McBeef (whom John refers to as 'Dick'). When Richard touches John's lap in an attempt at a father-to-son talk, John claims Richard is molesting him and soon escalated his claims that Richard killed his biological father. The play ends with John trying to shove a cereal bar into Richard's throat; however, Richard reacts out of sheer hurt and anger by 'swinging a deadly blow' at John.
Image retrieved from Google. Will remove at owner's request.
Richard McBeef screenplay
Another play,
Mr Brownstone
, is about three 17 year olds sitting in a casino discussing their hatred for their mathematics teacher Mr Brownstone. One of the students wins a multimillion-dollar jackpot from one of the slot machines. Mr Brownstone reports to the casino officials that the three students were under-age
and had illegally picked up the winning ticket, and that it was in fact himself who had won.
In 2006, Cho wrote a short fiction paper about a mass school murder that was planned by the protagonist of the story, but, according to the story, the protagonist did not follow through with the killings.
Classmates and professors saw Cho's work as morbid and grotesque. Stephan David, a senior in one of Cho's classes, apparently read "Richard McBeef" and turned to his room mate and said "This is the king of guy who is going to walk into a classroom and start shooting people."
University
and the relationship with students
: Fellow students at Virginia Tech described Cho as a quiet person. According to a student, one the first day of a literature class the students had to introduce themselves one by one. When it was Cho's turn, he said nothing. The professor looked at the sign in sheet and found that Cho had written only a question mark. He was known as the Question Mark Kid.
Andy Koch and John Eide, who shared a room with Cho at Cochrane Hall 2005-6 said that Cho demonstrated repetitive behaviour. Koch recalls one incident where Cho stood at the doorway of their room late at night, and was taking photographs of Koch. Koch and Eide searched Cho;s belongings and found a pocket knife, but they did not find any items that deemed seriously threatening to them. Cho also made unusual phone calls to Koch on several occasions.
Image retrieved from Google. Will remove at owner's request.
Andy Koch
Cho was also involved in at least 2 stalking incidents which resulted in verbal warning by the campus police. The first stalking was in November 2005. Cho had sent her an instant message and then wanted to visit her room to see if she was 'cool'. When he returned, Eide recalls Cho saying he found 'promiscuity in her eyes.' When meeting the girl, Cho introduced himself as 'Question Mark', which freaked the girl out. She reported him for sending annoying messages and turning up unannounced at her door. The campus police warned Cho not to contact the female again. He made no further contact. The second stalking incident was in December 2005. Cho had contacted a female friend of Koch via AIM and wrote on her door board a line from Romeo and Juliet, "By a name, I know not how to tell who I am. My name, dear Saint, is hateful to myself, because it is an enemy to thee. Had I it written, I would tear the word." Koch contacted the female warning her of Cho's previous stalking incident. She reported it to the campus police, who once again warned Cho. He made no further contact with her.
Later that day, however, Cho set a text message to Koch saying "I might as well kill myself now." Worried that Cho was suicidal
, Koch contacted Cho's father for advice and the two reported it the campus authorities. Cho was escorted away for mental health consultation.
Image retrieved from Google. Will remove at owner's request.
Holly Huse and Christina Lilick were both stalked by Cho
The Massacre Preparation
:
During February and March 2007, Cho began purchasing the weapons for the later shootings. On Feb 9th 2007, Cho purchased his first handgun, a .22 caliber Walther P22 semi-automatic pistol form a licensed firearms dealer in Wisconsin. Cho bought a second handgun, a 9mm Glock 19 semi-automatic pistol on March 13th 2007 from another licensed firearms shop in Roanoke, Virginia. Cho passed both background checks and was successful with both purchases. He conveniently did not disclose that the Virginia court had ordered him to undergo outpatient treatment in a mental health facility. Cho purchased two 10-round magazines for the Walther pistol through eBay. He also purchased hollow-point bullets, which result in more tissue damage that full metal jacket bullets. Cho also rented a Kia Sedona van for a month where he videotaped a diatribe/manifesto that he would later use.
Image retrieved from Google. Will remove at owner's request.
Walther P22
The Virgina Tech Massacre
: The shootings occurred in separate incidents, with the first at West Ambler Johnston Hall; where the first 2 victims were killed, and the second at Norris Hall; where the other 31 deaths occurred, including Cho.
Image retrieved from Google. Will remove at owner's request.
Ariel view of the shooting locations
West Ambler Johnston shootings
: Cho entered the building, a co-ed residence hall that houses 894 students, at around 7:15am. He immediately walked into the room of freshman Emily J. Hilscher and shot her. After hearing the gunshots, a male resident assistant, Ryan C. Clark, attempted to aid Hilscher. Cho shot and killed Clark. Hilscher remained alive for three hours after being shot but no one from the school, law enforcement or hospital notified her family until after she had died.
Image retrieved from Google. Will remove at owner's request.
The first victims: Hilscher and Clark
What happened next
: Cho left the scene and returned to his dorm room. While police and emergency medical services units were responding to the shootings in the dorm next door, Cho changed out of his bloodstained clothes, logged on to his computer to delete his email and remove his harddrive. Almost 2 hours after the first killings, Cho appeared at a nearby post office and mailed a package of writings and video recordings to the NBC News; the package was postmarked 9:01am. He then walked to Norris Hall carrying a backpack with chains, locks, a hammer, a knife and the two handguns along with nearly 400 rounds of ammunition.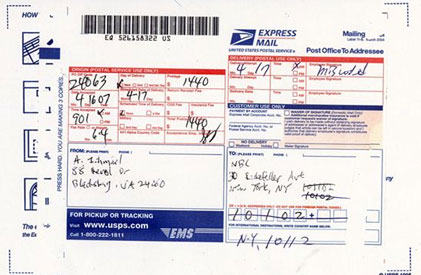 Image retrieved from Google. Will remove at owner's request.
The NBC media package, addressed from 'A. Ishmael'
Norris Hall shootings
: Cho then entered Norris Hall, which houses the Engineering Science and Mechanics program. Cho chained the three main entrance doors shut and placed a note on at least one of the doors claiming that attempts to open the door would result in a bomb explosion. By the time someone found this notice, the shootings had already started. It is believed that Cho chained the doors to prevent people from escaping.
The first attack took place in room 206; advanced hydrology was being taught by Professor G. V. Loganathan. Cho shot and killed Loganathan and then continued firing, killing 9 of the 13 students in the room. Cho then went across the hall to room 207; German was being taught by Christopher James Bishop. Cho killed Bishop and 4 students. Cho then went to rooms 211 nad 204. In both rooms, instructors and students had attempted to barricade the doors. In room 204, Professor Liviu Librescu, an Israeli Holocaust survivor, forcibly prevented Cho from entering the room. Librescu was able to hold the foor closed until the majority of the students had escaped through the windows. Librescu, however, died after being shot multiple times through the door. Instructor Jocelyne Couture-Nowak and student Henry Lee were killed in room 211 as they attempted to barricade the door. 11 students died in room 211.
Image retrieved from Google. Will remove at owner's request.
Students trapped in a classroom whilst the shootings take place
Cho reloaded and revisited several of the classrooms. On returning to room 206, wounded Waleed Shaalan was shot a second time and died. Partahi Mamora Halomoan Lumbantoruan protected fellow student Guillermo Colman by diving on top of him. Cho continued to try and gain access to classrooms, but students had barricaded the doors and got to safety. Professor Kevin Granata heard the commotion
from the floor above and took his 20 students to his office where the door could be locked. He then went downstairs to investigate and was gunned down by Cho. None of Granata's students were hurt.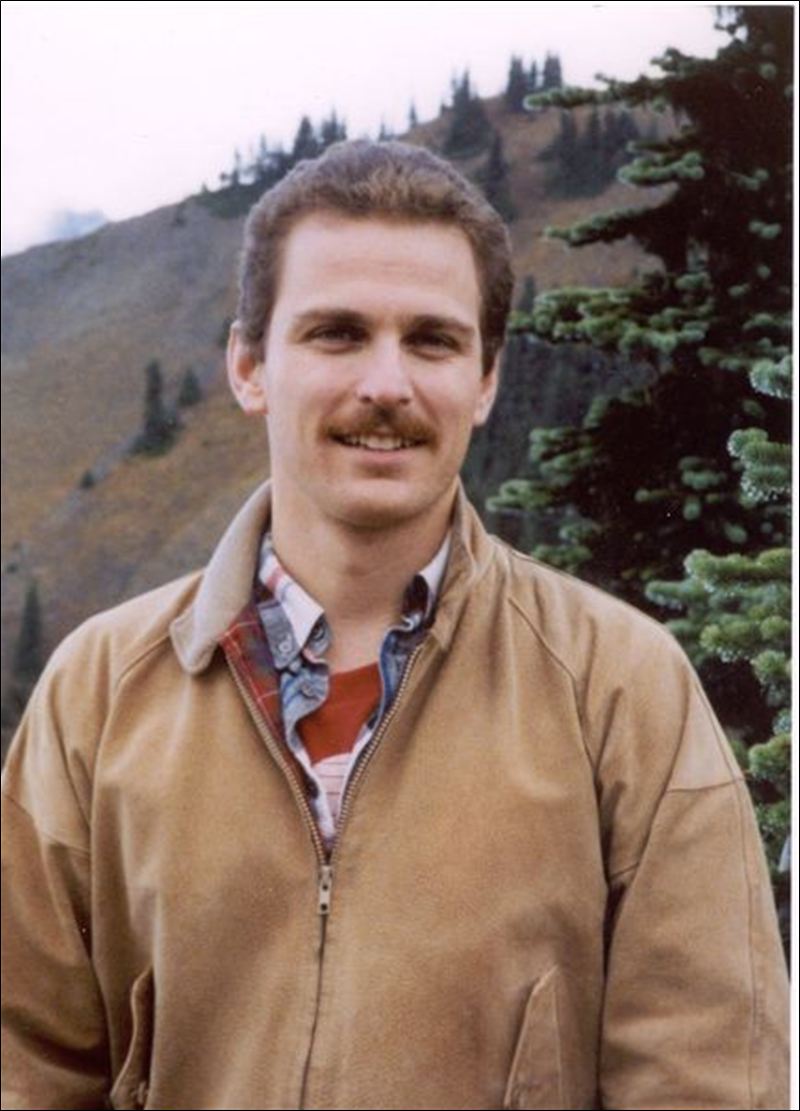 Image retrieved from Google. Will remove at owner's request.
Professor Kevin Granata
About 10-12 minutes after the second attack began, Cho shot himself in his right temple. He died in room 211. It is believed that he finished his massacre at that point because
he heard the police finally entering the building. During his second rampage, Cho had fired at least 174 rounds, killing 30 people and wounding 17 more. All victims were shot at least 3 times and 28 were shot in the head. 5 faculty members and 27 students were killed. Cho's gunshots had wounded 17 and 6 more were injured when jumping from the second story windows to escape.
Image retrieved from Google. Will remove at owner's request.
Cho's body being carried out from the Norris Hall
Students
Ryan Clark (22), Martinez, Gerogia - Senior in Psych/Biology/English
Emily Hilscher (19), Woodville, Virginia - Freshman in Animal Sciences
Minal Panchal (26), Mumbai, India - Masters student in Architecture
Jarrett Lane (22), Narrows, Virginia - Senior in Civil Engineering
Brian Bluhm (25), Louisville, Kentucky - Masters student in Civil Engineering
Matthew Gwalktney (24), Chesterfield County, Virginia - Masters student in Environmental Engineering
Jeremy Herbstritt (27), Bellefonte, Pennsylvania - Masters student in Civil Engineering
Partahi Lumbantoruan (34), Medan, Indonesia - PhD Student in Civil Engineering
Daniel O'Neil (22), Lincoln, Rhode Island - Masters student in Environmental Engineering
Juan Ortiz (26) Bayamon, Puerto Rico - Masters student in Civil Engineering
Julia Pryde (23), Middletown Township, New Jersey - Masters student in Biological Systems Engineering
Waleed Shaalan (32), Zagazig, Egypt - PhD Student in Civil Engineering
Lauren McCain (20), Hapton, Virginia - Freshman in International Studies
Michael Pohle Jr. (23), Flemington, New Jersey - Senior in Biological Sciences
Maxine Turner (22), Vienna, Virginia - Senior in Chemical Engineering
Nicole White (20), Smithfield, Virginia - Junior in International Studies
Ross Alameddine (20), Saugus, Massachusetts - Sophomore in English/Business
Austin Cloyd (18), Champaign, Illinois - freshman in Int'l Studies/French
Daniel Perez Cueva (21), Woodbridge, Virginia - Junior in International Studies
Caitlin Hammeraren (19), Westtown, New York - Sophomore in Int'l Studies/French
Rachael Hill (18), Richmond, Virginia - Freshman in Biological Sciences
Matthew La Porte (20), Dumont, New Jersey - Sophomore in Political Science
Henry Lee (20), Roanoke, Virginia/Vietnam - Freshman in Computer Engineering
Erin Peterson (18), Centreville, Virginia - Freshman in International Studies
Mary Karen Read (19), Annandale, Virgini - Freshman in Interdisciplinary Studies
Reema Samaha (18), Centreville, Virginia - Freshman in Urban Planning
Leslie Sherman (20), Springfield, Virginia - Junior in History/Int'l Studies
Staff
G. V. Loganathan (53), Erode, Tamil Nadu, India - Professor of Engineering
Jamie Bishop (35), Pine Mountain, Georgia - German Instructor
Liviu Librescu (76), Ploiesti, Romania - Professor of Engineering
Jocelyne Couture-Nowak (49), Montreal, Quebec - Professor of French
Kevin Granata (45), Toledo, Ohio - Professor of Engineering
Image retrieved from Google. Will remove at owner's request.
The victims
The NBC package and possible motives
:
The parcel sent to NBC headquarters in New York contained pictures of Cho holding weapons, a 1,800 word diatribe and a video clip alluding the coming massacre. Cho also left a suicide note in his room, reiterating what the diatribe said. The package was addressed from 'A. Ishmael'. It was apparently intended to be received on April 17th, but was delayed because of an incorrect ZIP code and street address. The words 'Ismail Ax' were scrawled in red ink on Cho's arm. When NBC received the package on April 18th, they contacted authorities and made the controversial decision to publicize Cho's communications by releasing a small fraction of what was received. Students and family members of the victims expressed their concerns that glorifying Cho's rampage could lead to copycat killings. It was also upsetting. Peter Read, father of Mary Read, asked the media to stop airing Cho's manifesto. Police officials who reviewed the video, pictures and manifesto concluded that the contents had marginal value in helping them lean and understand why Cho did what he did. Dr. Michael Welner stated that 'these videos do not help us. They distort him. He was meek. He was quiet. This is a PR tape of him trying to turn himself into a Quentin Taratino character.'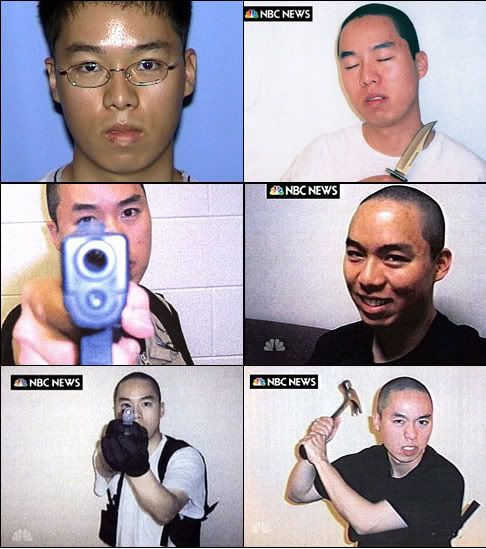 Image retrieved from Google. Will remove at owner's request
.
Images in the manifesto
Some of the media package was not shown as it included 'over the top profanity' and 'incredibly violent images'. It was hoped that the unreleased material would never be made public. In the media coverage,
Cho mentions 'martyrs like Eric and Dylan', referring to Eric Harris and Dylan Klebold, the perpetrators of the Columbine High School Massacre. Cho also railed against materialism and hedonism and compared himself to Jesus Christ. He also
criticised 'rich kids', 'debauchery' and 'deceitful charlatans'.
Image retrieved from Google. Will remove at owner's request.
Another image from the media
package
"You had everything you wanted. Your Mercedes wasn't enough, you brats. Your golden necklaces weren't enough, you snobs. Your trust fund wasn't enough. Your Vodka and Cognac weren't enough. All your debaucheries weren't enough. Those weren't enough to full fill your hedonistic needs. You had everything."
Image retrieved from Google. Will remove at owner's request.
Screenshot from the video clips
The emergency services:
Police arrived within 3 minutes of receiving an emergency call, soon after the shooting began at Norris Hall. However, it took them 5 minutes to gain entry to the building due to the chains. An officer shot out the deadbolt lock with a shotgun, which is believed to have warned Cho of the police's arrival. In the aftermath, high winds prevented emergency helicopters from flying, so several different local hospitals were contacted.
Image retrieved from Google. Will remove at owner's request.
Emergency services carrying a victim
University response:
The University first informed students via e-mail at 9:26am, about 2 hours after the first shooting. After the full extent of the massacre became evident, Virginia Tech cancelled classes for the rest of the week and held an assembly and candlelight vigil on April 17th. Norris Hall was closed for the remainder of the semester and was to be renovated into a completely different building. The Virginia Tech student called themselves The Hokies and formed the Hokie Spirit Memorial Fund (HSMF) to help remember and honour the victims. The fund is used to cover expenses like assisting the victims' families, grief counselling, memorials and communications expenses. Some parents called for the Campus police chief and University President to resign their jobs, due to the handling of the shooting. This was rejected however as the school officials had 'suffered enough'.
Campus response

: The Hokies placed 32 pieces of Hokie Stone, each labelled with the name of a victim, in a semicircle in front of the Drill-field viewing stand. There is a ground light for night-time illumination in front of each memorial stone and a bench nearby in honour of the survivors. VT students of the South Korean descent initially feared that they would be targeted for harassment. Whilst no official complaints were made, some evidence suggested that the Korean students were effected. 6-month extensions were also given to those who were effected by the shootings.
Image retrieved from Google. Will remove at owner's request.
The Hokies Memorial
Image retrieved from Google.
Will remove at owner's request.
Memorial Bench
Government response
: President George W. Bush and his wife attended the convocation at Virginia Tech the day after the shootings. Queen Elizabeth II and Pope Benedict XVI expressed their condolences. Virginia Governor Tim Kaine created an 8-member panel to do a full investigation into Cho and the events of the massacre. The panel found that the police didn't take sufficient action and that throughout Cho's troubled childhood, authorities and institutions failed to connect the dots. The panel agreed that the mental health systems 'failed for lack of resources, incorrect interpretation of privacy laws' and that the mental health laws in Virginia were flawed, and the services 'inadequate'. It was eventually decided on March 29th, 2011, that the Department of Education would fine the University $55,000 for waiting too long to notify students of the shooting, and for negligence for delaying a campus warning.' They believe the Uni should have cancelled classes and made clearer initial alerts. Since then, danger alerts have been installed at VT, that sound an alarm when a gunshot noise is heard. Texts and emails and also sent immediately when the Uni is in danger.
Image retrieved from Google. Will remove at owner's request.
President Bush at the convocation
Guns
: A lot of legislation and campaigning followed the shooting. Hundreds of people campaigned against gun crime and the ongoing arguments surrounding the topic were highly reignited. Kaine sought to improve the laws for Virginia in terms of the gun crime. He made improvements in halting gun purchases by criminals, the mentally ill and others who are able to carry firearms - improvements that should have been made years ago.
Cho's family

: Cho's older sister, Sun-Kyung Cho, a 2004 graduate of Princeton University, prepared a statement on her family's behalf to apologize publicly for her brother's actions on the 20th April. "This is someone that I grew up with and loved. Now I feel like I didn't know this person." The family went into hiding for months following the massacre and had 'virtually cut themselves off from the world.' The only real contact they have maintained is with an FBI agent assigned to their care and to their lawyer.
Image retrieved from Google. Will remove at owner's request.
Cho Family Statement
This is an event that will never be forgotten and the lives of the victims and the survivors will forever be remembered. The improvements in safety and awareness of gun crimes has of course taken many steps in the right direction. However, many see these steps as too little too late. What are your thoughts on this? Leave your comments below
Don't forget to follow @Ydaysnews for more historical events each day!